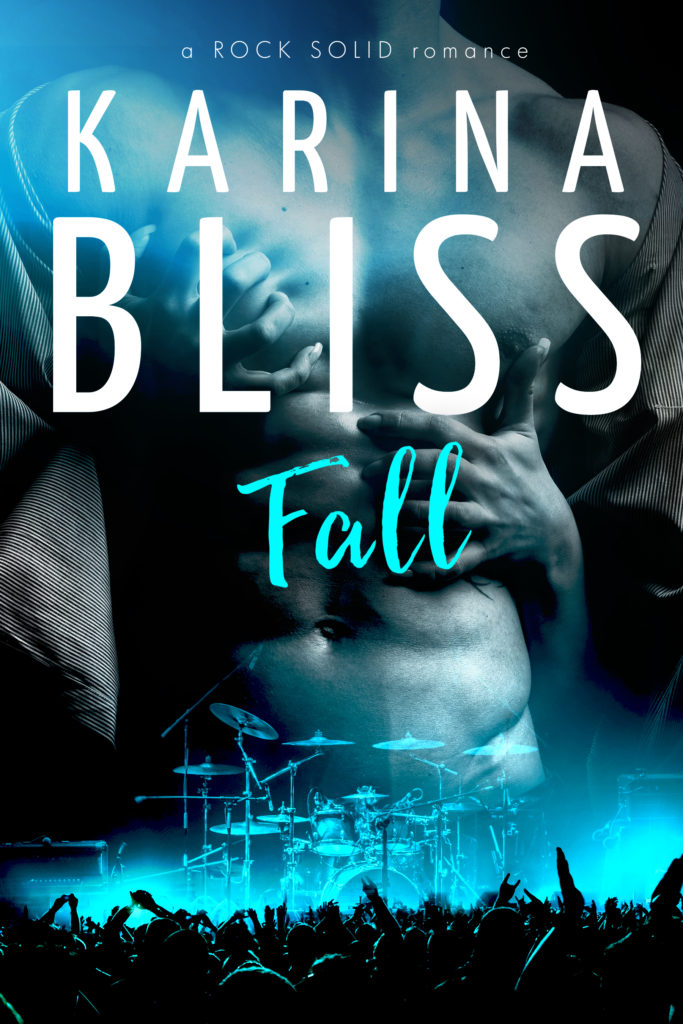 November 2016
e-ISBN 9780994116550
Print ISBN 9780994116567
Keep Rage together at all costs…
Powerhouse PA Dimity Graham is off her game. Her career is everything to her and she never lets anything personal mess that up. So how can she explain getting busy between the sheets with Rage's nice-guy drummer Seth Curran? She's supposed to be keeping this band out of trouble, not getting into it.
But before she can put everything back where it belongs, Seth needs her help.
Faking a relationship seemed like a good idea that night, right before they fell into bed together. But standing on New Zealand soil, facing the people he disappointed to pursue his dream, Seth doubts he and Dimity will convince anyone they're hot and crazy for each other. To his surprise, Dimity is working her magic on everyone and they're all convinced this is the real deal. The problem is, he's almost convinced, too.
Series Note: Rise starts the series but you can read Fall and Play in any order as they happen at the same time. Only Fall's final scene takes place after Play's ending, and there are no spoilers. Check out Play here and Moss and Stormy's book – Resurrection – here. 

Visit my books page to read
about the other novels in this series
---

"So let me get this straight." Seth stared at her. "You'll pretend to be my new girlfriend in the hope that jealousy will trigger second thoughts?"
"I'm thinking more on the lines of Mel having an epiphany, but yes."
His lips twitched. "Have you ever been in a serious relationship?"
"Outliers have insight. Ask Malcolm Gladwell."
Seth laughed out loud. "I'm sorry, but there's no way you can pretend to be dewy-eyed over a guy. It's not your style."
She sighed. "You really have no idea how good I am at this, do you?"
"No?"
She leaned across the counter, dropped a manicured hand on his bare forearm and gazed into his eyes. Sunshine eyes despite their moody blue color. She'd tried to describe the exact shade in press releases and could only come up with smoky. Now she saw why, striations of brown radiated from his pupils into the faded denim-blue. Yet another area in which this man was recalcitrant and uncooperative.
Seth laughed, making her aware that she was frowning at him. Re-focusing, Dimity softened her gaze.
"You know what I love about you?" she breathed. "You're a fraud."
The corners of Seth's eyes crinkled. "Nice start."
"Everyone thinks you're this affable, easy-going guy but it's not true." She assessed him through half-closed lashes. "Before you broke up with Mel, I watched you wiggle away from women's attempts to seduce you. You'd flatter and charm, kiss their fingers as you went to buy them a drink that someone else always delivered. Moss and Jared were the most vocal in band meetings on tour, yet somehow Zee usually ended up adopting your suggestions."
Seth's smile was all sweetness, but under her palm, his forearm tensed.
Dimity thought of Rage in chess terms. Zander was King and she Queen. In an ideal world everyone else would be pawns, but she begrudgingly accepted she didn't live in an ideal world. Until recently, she wondered if Seth might be a Bishop or a Knight, now she'd identified him as a far more dangerous Rook.
A Rook began the game quietly in a corner but was one of only two pieces that could checkmate the opposition alone with their King, making the piece one of the game's heavies. Often the player who employed her Rooks most effectively, won.
She became aware of the warmth of his skin over muscle and unbidden, the image of him naked and pagan shimmered in her mind's eye. Dimity curled her fingers around his forearm as all her impressions of him crystallized and found their final shape. "You're a covert rebel," she said slowly. "But I'm onto you now. I'm the only one who sees the beast behind the Mr Nice Guy facade and wonders what it would be like to let him loose."
"Is that so?"
His eyes drilled into hers, his pupils dilated and she felt heat pool deep in her belly. His breathing had become more deliberate, in contrast with her own which had grown shallow and fast.
For a charged moment they stared at each other, neither backing down, then Seth blinked. "Wow, you're really good."
"Aren't I?" Slightly giddy, Dimity checked the label on the bottle of champagne. "This stuff works better than a master class in acting. So, back to Mel. Are you really leaving something on the table here? Really?"
Seth blew out a long breath. "Screw it, let's do this. What the hell have I got left to lose?"
"Only all hope."
He shook his head at her, rueful and weary. "It was a rhetorical question, okay? Can you pull back on the remorseless honesty a tad?"
"Sorry." Still unsettled by their earlier frisson, she forgot her resolution to stop drinking and gulped more liquor. "If it doesn't work out, there's always the screamer to fall back on."
"That's the second time you've mentioned Suzanne tonight," he commented, standing to clear their plates. "You must've witnessed raunchier sex, working in rock 'n' roll."
"The shock came from seeing you end your self-imposed celibacy." Dimity found it hard not speaking her mind when sober; with champagne aerating her bloodstream she had no chance of guarding her tongue. "After your break-up, I couldn't work out whether I admired or despised your willingness to suffer when you had so many women wanting to help you feel better."
He was silent a few seconds as he stacked their plates in the dishwasher. "I'd gotten used to having sex with someone I loved. It was a tough habit to break."
His expression was so bleak that she had to look away. This was why she kept relationships transient. Love hurt.
Her discomfort must have shown on her face because Seth briefly squeezed her shoulder as he returned to his seat. "Suzanne did make me feel better."
"I'm so glad," Dimity said warmly. "Even if she did over-act the hell out of it."
His drink halfway to his mouth, Seth paused. "Excuse me?"
"The orgasm. She faked it. I mean, c'mon, no one gets that carried away, and not with—" Hearing herself, she stopped.
Seth put down his glass. "With?"
"I wouldn't want to hurt your feelings."
"Oh, we're way past that, you and I," he said and she felt a prickle of recognition at the glint in his eyes. It had to be a trick of the light. Dimity looked up at the ceiling halogens. Except it had been full daylight the last time she'd seen that glint. It was starting to bother her how susceptible she was to it.
"Not everyone has to be a bad boy in rock," she pointed out. "I'm sure you're an awesome lover. Tender, considerate…" Dimity struggled to think of all the positives associated with a beta male "…and probably awesome at kissing and cuddling afterward."
The outrage on his face. She got the giggles.
Seth folded his arms and waited until they subsided. "Take it back."
"Never explain, never apologize." It was Zander's mantra.
The stool scraped the hardwood floor as Seth shoved it back and stood. "I'm more of a 'show, don't tell' guy." He added pleasantly, "Last chance."
Like it? Sign up to my mailing list and be sure to receive updates on all Rock Solid series releases.

"Another outstanding book from Karina Bliss who has a real talent for writing rock-based stories…when Seth and Dimity come together there is an explosiveness in and out of the bedroom." ~ Jezebell Girl & Friends
"If you love rock and roll, romance and great friendships, you'll love this series." ~ Leigh, VINE Voice
"Seth and Dimity are an awesome couple…Whether they were drowning their sorrows together, hatching a half-baked (see the previous drowning – these two list items are closely related) plot together, in a fake relationship, in an f-buddies relationship, or back to being angst-y, pining-after-each-other-and-suffering-in-silence "just" friends, they are absolutely perfect together. I loved them from start to finish." ~ Becky on Books
Karina reading an excerpt from Fall at the recent Auckland Writers Festival.