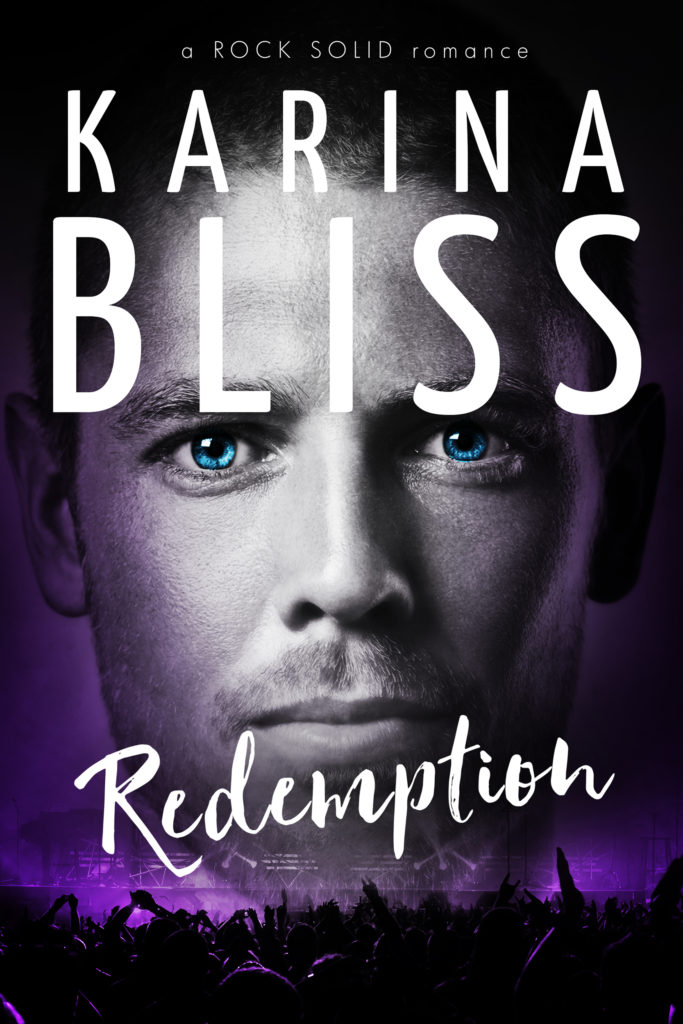 A Rock Solid Novel
November 2020
e-ISBN 9780995130029

From rock icon to house husband.
From academic historian to tell-all memoirist.
They changed their lives for each other.
Now they need to change them back.
He gave up the world for love. The world isn't ready to let him go.
Fame is a destroyer.
Which is why Zander Freedman quit music.
These days its moderation in all things, except Elizabeth Winston.
But building an ordinary life with an extraordinary woman isn't easy.
For one, she's deep in the snake pit he left behind. For two, he has a stalker that stops him being by her side.
Loving her is easy. Letting her love him is something he works on every day.
How hard does Elizabeth's life have to be before she regrets choosing him?
What follows happily-ever-after? Love gets real.
Like every woman emphatically in love, academic Elizabeth Winston figured she'd fix her rockstar lover's emotional problems with her shiny, all-encompassing acceptance.
Oh boy.
Even though she'd heard her minister father counsel couples throughout her childhood, she forgot the take-away. You can't force someone to heal before they're ready.
Now she's five thousand miles from the man she loves and hawking intimate details of their relationship to salvage his iconic legacy. Struggling to keep her own identity, and increasingly unsure whether Zander's even on board.
Can she redeem his reputation while holding onto her career, or is she making things worse on all fronts?
And that's before she makes a mistake that changes everything.
Get your copy of  Redemption  now
Amazon  |  Kobo  |  Nook  | iBooks

Visit my books page to read
about the other novels in this series
---

Chapter One
At 12.45 p.m. on Friday, Zander Freedman faced death with the realization that the woman he loved would remember his last words as, "Give me space."
He stood in the library of his Calabasas mansion on an LA winter day. It was his favorite room in the house, his haven, his sanctuary.
Deep bay windows angled midday sun away from the book-lined walls, the rare editions protected in deeper, darker recesses. Sumo-sized couches squared off in the middle of the room, their rich maroon leather polished by shafts of sunlight.
One beam glinted off the gun pointing at his chest.
His stalker had a steady hand to match a steady gaze. Whatever madness lay behind this invasion was well hidden.
Zander curled fingers over the couch-back to steady himself. The leather was warm. When the interior designer had fretted about sun damage he'd said, "Furniture can be replaced, many of the books can't."
"Then why let sunlight in at all?"
He'd replied, only half-joking, "Because I need the spotlight."
And now he had it.
He forced himself to release the couch and stepped into the open. Because he knew how to disarm an obsessive fan with a wry grin that acknowledged that, 'Hey, we're all crazy here,' until his security stepped in and provided the circuit breaker. "Let's be sensible about this."
The muzzle flashed. A bullet ripped through the couch and splintered the mahogany wainscoting to the left of his desk.
He froze. We're not going to be sensible about this. And he was alone in the house for the next forty-eight hours.
Handcuffs skittered toward him across the parquet floor. "One on your left wrist, attach the other to the lamp stand."
The side table had curlicue wrought iron legs that merged to pierce the marble top and became a built-in lamp stand. By sliding the handcuff up and down the pole, he'd be able to sit and stand, but he couldn't move forward without dragging close to two hundred pounds of marble and iron.
When this is over, he thought numbly as he snapped one cuff shut through the braided metal neck, you're going to Goodwill. Assuming you're alive when this is over.
Horror pieced his shock. Elizabeth. Would she know he was sorry? The metal cuff clanged against the lamp stand's neck as he sank onto the couch and stared at the assailant he'd invited into his home. "What do you want?"
"I want you to tell me why."
"Why?"
The hand on the gun trembled.
"Why you have to be punished."
---

"We finally get to (another) HEA for Elizabeth and Zander. And it's glorious! 4.5 stars/A ~ Becky Moe
"Redemption's a wonderful romance about two people who navigate the joy of loving another while finding their worth to being loved by the other." ~ Miss Bates Reads Romance
"I've been invested in this series since Zander appeared in one of my all-time favorite books, What The Librarian Did. You seriously can't go wrong with a Karina Bliss romance!" ~ Jacquie Biggar