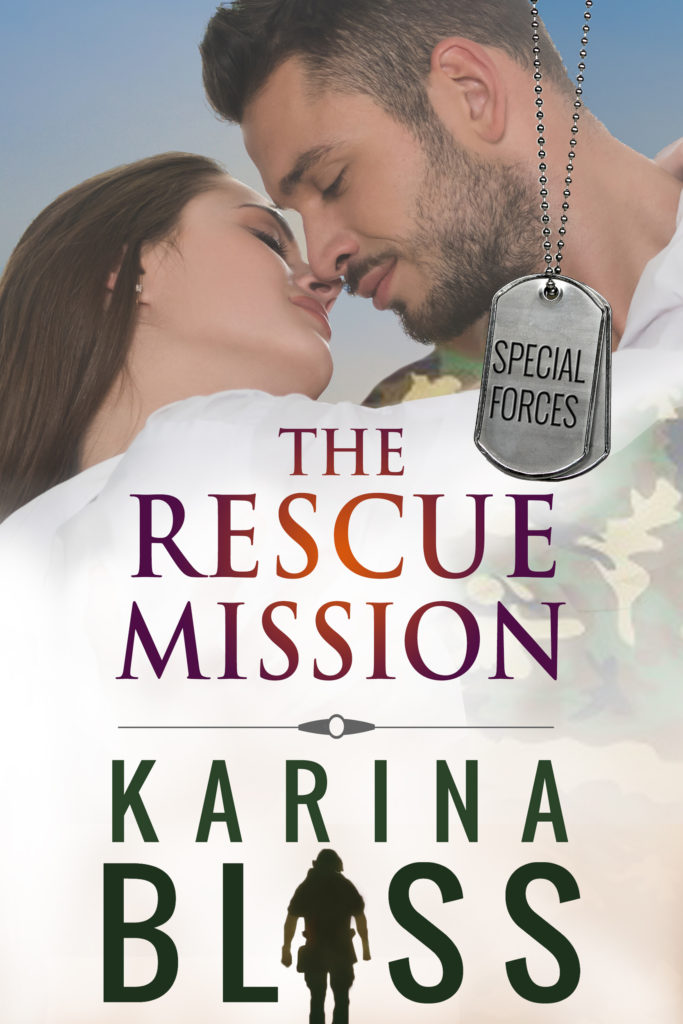 First published 2011 as Stand-In Wife
Republished: August 2017 by Karina Bliss
World English rights: © Karina Bliss
e-ISBN: 9780994145345


Playing with dynamite, a guy could get burned…
Given his aversion to love and marriage, Ross Coltrane—an elite soldier and demolitions expert—has no idea how he ended up playing middleman to his kid brother and the estranged wife.
More terrifying is suddenly noticing how sexy his sister-in-law is. He's never been attracted to his brother's wife that way before…
…But he's always had a spark with her twin.
Turns out the identical sisters have pulled a swap and duped everyone around them. Furious much? About to rain down retribution, Ross hesitates. Something about Vivienne Jansen's gutsiness and misplaced do-gooding gets to him. Except, he's not a guy who has feelings.
Enemies become lovers…
 Vivienne Jansen's creative solutions work well as an international costume designer, not so well as her family's black sheep. But she's going to save the day, if only her brother's best friend will move his disapproving Alpha-ness out of the way. Chaos theory has always been her modus operandi but falling for the enemy—a guy whose friends call him Iceman—could be the most dangerous thing she's ever done.
Get your copy of  The Rescue Mission  now
Amazon  |  Nook  |  Apple |  Kobo 

Visit my books page to read
about the other novels in this series
---

THE EAST INDIAN CABDRIVER whistled as he drew up outside Granny Coltrane's two story concrete monolith.
"If the owner was a guy you'd have to wonder if he was compensating for something," Viv commented, making him laugh. "Though, I have to give her credit for the front door."
Ten feet high and fire engine-red, it brought scale and color to the stark design. Shame the garden had the life topiaried out of it. She handed over the fare – embarrassed at not having enough for a tip.
Fortunately tipping wasn't common practice here. She'd have to borrow the fare home from Linda. It was too late to stop at a bank and exchange more U.S. dollars for Kiwi. "Now remember my advice, Sanjay."
"Leaving town isn't running away from your troubles," he quoted her. "It's running toward new possibilities."
"Exactly. If you don't want this arranged marriage, then go hide out with your cousin in Australia."
"Thank you, Vivienne, and I hope your sister's surgery goes well. You wanted me to remind you-"
"To be polite to her mother-in-law. I'm on it." As she hurried down the sweeping circular driveway, Viv practiced. "Hello, Linda! So how about your saintly son cheating on my sister? Guess the apple doesn't fall far from the topiaried tree."
Skirting Linda's Range Rover-she could just imagine that small woman in a big 4WD terrorizing suburbia-she snagged Merry's cardigan on the thorn of a rose and stopped to untangle it.
The front door slammed, Viv pulled the cardigan free. "Linda, how nice to-" The platitude died on her lips as she recognized the powerfully built man bearing down on her. Her pulse gave a queer little skip even though it had been eight years since she'd hit on her sister's brother-in-law. Eight years since she'd called Ross Coltrane chicken for turning her down.
Time had sandblasted away whatever trace of softness he'd had, and there'd never been much. He was pale, tight-lipped and his gray eyes glowed like titanium after rocket launch. Instinctively Viv stepped back and her heels sank into the garden mulch. "Are you all right?"
"What do you care?" he barked.
She blinked.
Impatiently Ross gestured for her to get out the way of his car. "Save the startled fawn look for someone who'll buy it."
"I can see you're mad," she said, perplexed. "But why take it out on me? I haven't done anything."
Ross snorted. "What color do you call that new lipstick you're wearing…scarlet? Suits you." His lip curled. "And explains why you're late picking up Harry."
"It's not scarlet, it's poppy-red." Edging past the Range Rover, she held out her hand. "Can we start over, please? Long time no see."
Ross stared incredulously at her outstretched arm. "You're joking, right?" He sidestepped her and went to the driver's side, pulling car keys from the pocket of his jeans.
It took a few seconds for Viv to find her voice. "When did you turn into such an asshole?"
The Range Rover's lights flashed as he deactivated the alarm. "About the same time you turned into a tramp."
She gasped.
"What are you going to do," he said, sneering, "go tattling to your big brother again? You know it really grinds my balls that I fell for that all-round nice girl persona you had going."
The penny dropped. He thought she was her twin, Meredith. Gentle, wouldn't hurt-a-fly-or-fight-back Merry.
"You bastard. Where do you get off talking to M…me that way?"
"Yeah, keep playing the victim, you're good at that." Ross folded his arms, planted his muscular legs in a man stance. "Here's an idea, Meredith. Suck it up and accept some goddamn responsibility instead of letting my brother take the fall with your family."
"Wait a minute…you're defending Charlie?" Next this Neanderthal would be telling her that if only Merry had made more effort in the bedroom, her husband wouldn't have strayed.
"Someone's got to. He's running himself ragged making sure the kids see him regularly and staying on top of his business."
"The only thing he's staying on top of is Harry's day care teacher. Which broke up M…my marriage."
His expression hardened. "Is that how you're going to play it in the divorce court? Make false allegations to try and swing full custody? Think very carefully before choosing that route, Meredith."
Viv felt like Bruce Banner must have on the verge of turning into the Incredible Hulk. "Are you threatening me?"
"I'll do whatever it takes to protect my brother's interests."
She raised herself to her full height. "And I'll do whatever it takes to protect my…mine!"
Ross made an impatient gesture and dropped his keys. Impulsively Viv stepped forward and kicked them under the car. That'll make him think twice before bullying her twin again.

"Bliss might be my favorite contemporary romance author. Funny, earnest characters falling in love. This has kind of a madcap pace to it but I loved the vivacious Vivien and the wounded soldier, Ross. Perfect pairing." – Jane Litte of Dear Author on goodreads.com
"Well drawn characters and a fun story make for a lively read….Viv's personality – and her mimicry of her sister – is particularly well done. And the attraction between Viv and Ross sparks." – Romantic Times
"Twins switching is an old theme, but Karina Bliss makes it refreshing with a zany madcap romance. The support cast is a delight as they add madness to the wild comedic New Zealander comedy. Still the bottom line is the romantic subplot as Ross and Vivi fall in love in a wonderful example of chaos theory at work." – Harriet Klausner, Genre Go Round
"The amusing scenes between Ross and Viv made me laugh and the sexual attraction between the couple is what allows me to give this one a recommendation" – Leigh Davis, All About Romance.  Read the full review here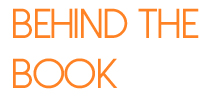 I wrote two blogs about this book – Twin stories – love 'em or hate 'em and Pets in fiction
Fun Stuff! – A hilarious cover spoof of Stand-In Wife here.