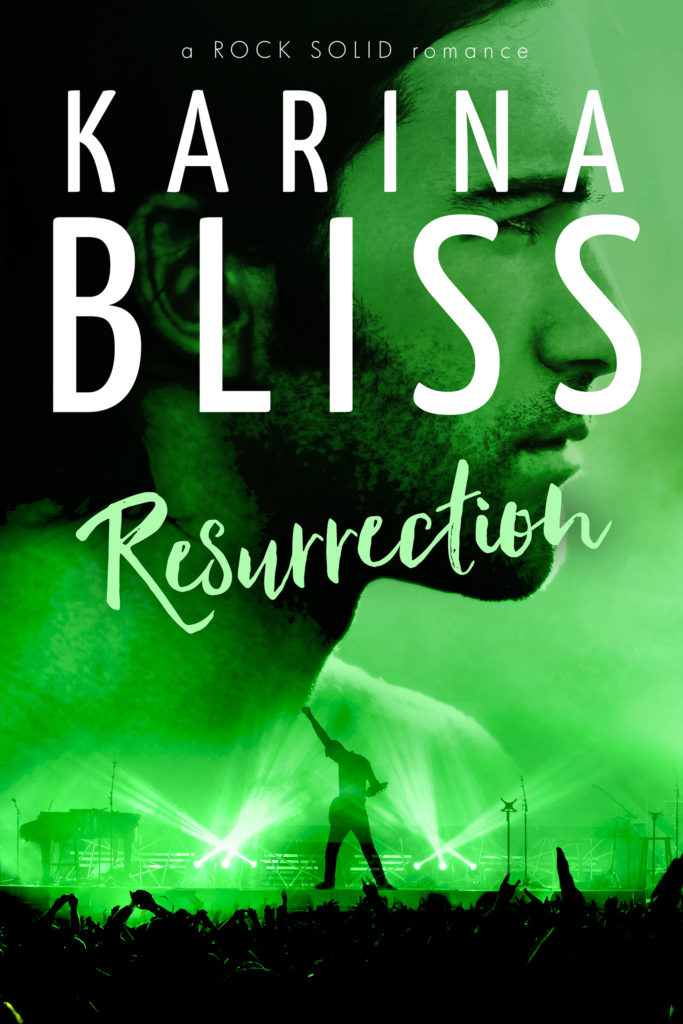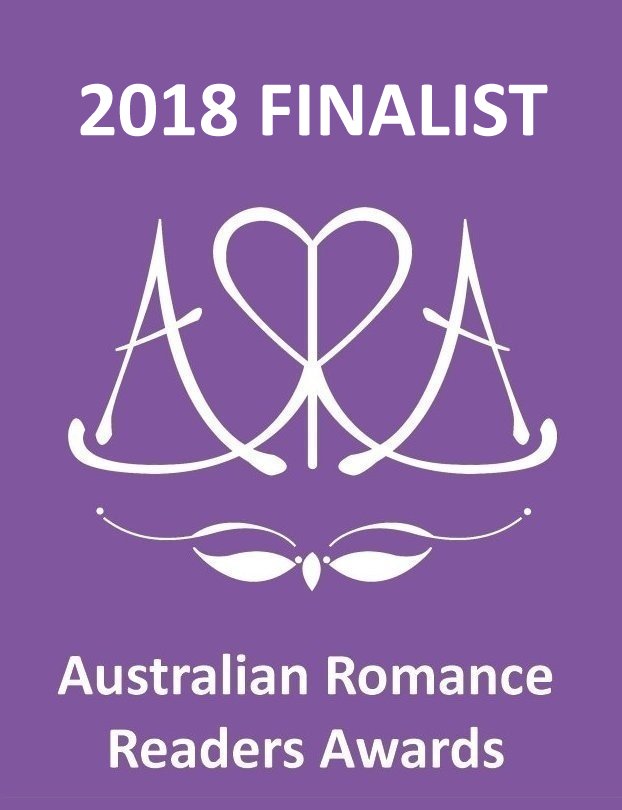 A Rock Solid romance
June 2018
e-ISBN 9780994116581
No more rock stars. Not ever.
Lily Hagen Stuart has done that scene to death. Her new career in early childhood education is way more rewarding and she deals with far fewer tantrums. Then a stolen sex tape is posted online and her future is in jeopardy. She needs to get away from the paparazzi and the only place that offers refuge is the world she swore never to return to: the music world. Fine. A few weeks—tops. That's all she needs to get her life back. And keeping her hands off gorgeous Moss McFadden? Should be easy.
Moss McFadden may be a rising rock star, but he's quite happy to keep everyone at arm's length. Until Lily needs help, that is. They strike a deal that puts them in closer proximity than is good for his equilibrium. Still, he can keep his fascination with her in check. Or can he? Because when she lends him a hand in a life-changing situation, all his defences are shot. And as he goes down in a wave of longing, he wonders if she just might be his salvation.
BUY YOUR COPY OF  RESURRECTION NOW
---

The Comfort Zone was just as Lily Stuart, formerly known as Stormy Hagen, remembered it.
Estrogen and testosterone mingling with intent. The beautiful crazies looking to score—sex, excitement, drugs, a celebrity. The band was already playing in the adjacent main bar and loud ricocheted off the walls as their song reached its crescendo, the singer's howl sending a prickle down her spine—apprehension, intensity, excitement, an odd kind of energy. Whatever it was she didn't like it.
For a moment, she nearly turned around.
Last time she'd visited she'd been waved through a VIP entrance on Zander Freedman's arm—platinum blonde, big-breasted and brandishing her sexuality like a golden ticket.
That was how the women in her family defined success—finding a guy with money to take care of them. "We might not be blessed with brains," her mother said, "but we are lookers." Leaving out the part where keeping the guy seemed beyond them. Lily was investing in a different currency now, and this wasn't her stage anymore.
But Dimity expected her support and this was their only chance for a best friends catch-up. She'd flown in from England this morning with the family she nannied for. Tomorrow they'd fly to Martha's Vineyard for two weeks, with only a two-night stopover at Disneyland on the return journey. Shaking off her jetlag, she adjusted her tortoiseshell glasses and headed toward the music.
From the dismissive way his gaze flicked over her, the bouncer guarding the entrance to the VIP bar didn't think she belonged either.
"Hi Warren, good to see you again."
He returned a weary look that suggested a dozen people had already tried the "We're friends!" gambit and failed to get entry. "No one gets in once the gig starts."
"Dimity said she'd left a pass for me." She showed him the text on her cell.
His eyes bugged as he did a double take. "Stormy?"
"I, ah…stopped wearing contacts." Among other things. His gaze dropped to her much smaller breasts. "Yeah, I changed those, too." He looked as horrified as if she'd lopped the penis off Michelangelo's David. "It hits all the breast men hard," she added, not unsympathetically.
Warren's bull neck reddened. "Sorry I didn't recognize you. It's been a long time."
She let him off the hook. "I've been working as a nanny in England for a year."
"Wow." He was desperately trying to keep his gaze on her face. "Quite a lifestyle change from dating rock stars."
"Way fewer tantrums, that's for sure."
He laughed.
"Sounds as if the band is well underway."
"Yeah, you better get in there if you want to catch their final song." He thrust out a meaty hand. "Good to catch up."
"Thank you." She could sense his disbelieving stare following her into the gloomy interior. A glance over her shoulder confirmed it. Maybe she could have applied heavier makeup and worn something more glamorous than a flesh-covering jersey dress, but she was making a statement. A personal one.
She was no longer Stormy Hagen and sexiness was no longer something she traded in. Like any recent convert she was finding it hard to find a middle ground. Who am I? What do I wear now? How do I express my femininity?
Applause rocked the house as she found a seat at the bar, near empty because people were pressing forward to get closer to the stage. A good sign. As she ordered an orange juice a guitar riff started and she swung on her stool to see Moss at the microphone, eyes closed as he channeled intensity into the first line of the next song.
If I'm so bad for you, baby, why do you keep coming back for more?
An overhead spotlight accentuated the shadows under his cheekbones and added mystery to the deep-set eyes under the arch of midnight brows. He'd grown his hair since she'd last seen him, and it hung straight and blunt-cut to the line of his stubborn jaw. He'd tucked it behind his ears, which would have given him a glossy, sleek look, except for the stubble that had nothing groomed about it. His was a face of contrasts, brutally handsome in the way of ancient marauders who'd picked up a few refined genes thanks to generations of pillaging defenseless villages.
Your lips tell me no, but your arms won't let me go.
He opened his eyes. Cat's-eye green. And just as penetrating. She shifted uneasily on her stool, though he couldn't possibly see her.
Is it lust or is it love? Run away and we'll never know. His gaze had always unsettled her; made her feel she'd snagged the attention of a carnivore. Like the men her mom would bring home—like Lily's father probably, though she'd never known him. A man whose restless hunger was so deep-rooted, no woman was ever going to keep him satisfied, let alone tied to the porch. She knew Moss's type too well. He would take and he would go.
The male bartender returned with her juice, and took her money with a professional smile. Loving that her looks no longer riveted men's attention, she swung on her stool to catch the rest of Moss's performance.
I'll make one night last a lifetime…let this big, bad wolf in.
Count the bite marks tomorrow, babe. Tonight, we're all about sin.
And there would be bite marks. When they'd moved in the same circles, Moss had reminded her of a kid gorging himself in an adult candy store. Others might view that as taking full advantage of a hit-the-jackpot opportunity; she'd seen someone who was worried that at any moment it would be taken away. Children who grew up neglected could never get enough as adults. Which was probably why she'd always been uncomfortable around him. She didn't need reminding where she'd come from.
Believe me it's true, I could fall for you.
She had to hand it to him though. If you wanted to carve your name in rock, you had to find real and true, and he sang with a husky melancholy that made a woman want to draw his head to her breast and tell him everything was going to be okay. That was the dangerous myth of hard rockers. They sang of love as if it was all they hoped for, but were wrecking balls when it came to fidelity and commitment.
Unfortunately, she'd once been one of those women who thought a warm smile and kind heart could change a bad boy.
She'd grown up in small-town Kansas and started modeling to supplement her earnings waitressing. Money was tight at home with two younger sisters at school, and Lily and her mom—when Dee Dee was working—both on minimum wage. At seventeen, she'd fallen in love with the photographer for a discount fashion catalog, Rob, who persuaded her to move to LA to "grow our careers."
For the next two years she'd covered their rent by waitressing. It was Rob who talked her into implants. "You've got a pretty face but you need tits to match the hips if you want swimsuit and lingerie jobs." The surgery was so successful that within six months, Rob had "sacrificed" his career to manage hers. By the time Lily met Zander Freedman at a music video shoot, Rob had come out of the closet, and all her free time was spent on maintenance—manis, pedis, root touch-ups, skin treatments, lip plumpers, lash and hair extensions, exercise and dieting. But she had looks that made even rock icons stumble over their imaginations.
She'd fallen for the lead singer of Rage because his smile had promised shelter. Turning her back on the stage, she sipped her orange juice. She wasn't that naive anymore. These days she saved herself.
————-
Like it? Sign up to my mailing list and be sure to receive updates on all Rock Solid series releases.

"I think fans of the series will love this novel." ~ All About Romance
"…Few of the rock-star books that have emerged in recent years that earned the status of keeper for me. Karina Bliss's skills at creating characters who linger in my mind and her gift for lucid prose that sometimes becomes lyrical make this series a rare exception….I give Resurrection my highest recommendation." ~ Janga, The Romance Dish
"Her series isn't your run-of-the-mill rockstar romance–yes, there is certainly music and celebrity, but friendships form the core of these books, and that lends depth to the stories." ~ Bookdaze
"This series is my favorite series about rock stars, with realistic characters and stories, and Bliss's writing is simply amazing." ~ Beatrix, Way Too Hot Books
"I just love her female characters, everything about them is done right." ~ WayTooHotBooks