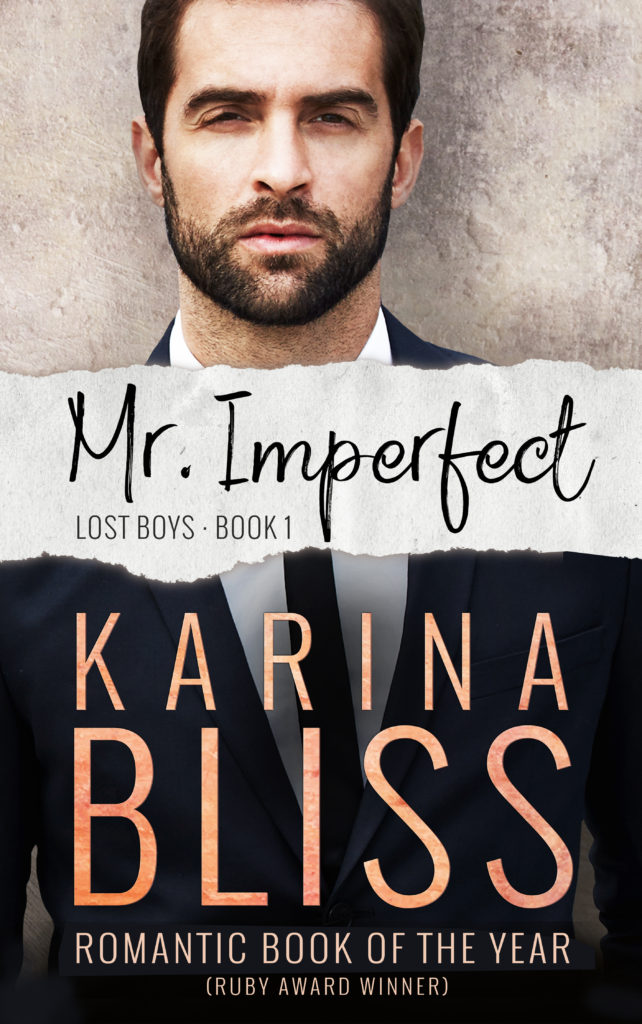 Republished May 2018
First published Sept 2006
UK title: Falling for the Tycoon
ISBN: 9780994145369
A second chance for love…or the last word? It's a tough choice when your sexy childhood sweetheart shows up in this award-winning rural romance.
She broke his heart…
It takes a funeral to drag bad-boy billionaire Christian Kelly back to his rural New Zealand hometown. Now thanks to an ancient IOU, he's stuck there trying to save the inheritance of the only woman who ever dumped him. His first love, Kezia Rose.
He never said goodbye…
These days she might be a respected pillar of the community, but Kezia will dance with the devil if it will keep a 100-year-old hotel in her family—except this time she's calling the tune.
What if all you ever wanted were the things you left behind?
As old secrets are revealed, they're faced with the same dilemma. Can a loner find the courage to be vulnerable? Should a nurturer settle for a man who refuses to need her? Trusting love is still their greatest challenge.
Get your copy of  Mr Imperfect here

Get all four Lost Boys books in a box set!

Visit my books page to read
about the other novels in this series
---

CHAPTER ONE
CHRISTIAN Kelly cried at funerals. For a man who never wept it had been an appalling discovery. He figured the combination of somber hymns, gentle sobbing and church rituals struck some sentimental Irish chord and caused him to blubber like a baby.  He solved the problem by never attending them, which solidified his reputation as a hardened sinner. So it was a testament to his affection for Muriel Medina Rose that he came back to the New Zealand hometown he loathed, wearing the darkest pair of shades he could find, and stole into the last pew midway through a stirring rendition of When The Saints Go Marching In.
Kezia Rose appreciated the irony. Knew her grandmother would have too. Still, it started a fit of giggles she fought to control – hysteria wasn't far away. It didn't help that she stood in full view of the congregation, shaky hands clasped, waiting to do her reading.
She dug one spiky heel into the top of her other foot until tears came to her eyes. Then looked at the coffin and had to force them back. Not yet. Not until she'd done her grandmother proud.
Why hadn't she expected him?
When she felt herself under control, Kezia looked again, coolly now, to where Christian sat – a big city cat amongst country pigeons. Maturity had chiseled his features back to strong bone, his thick black hair finally tamed by an expensive cut. Underneath a pair of reflective sunglasses he held his full mouth tight, almost disdainful. In thrall to a newer, stronger grief, she looked – and was not burned. A small sigh of relief escaped her.
The music faltered to a stop in that ragtag way of amateurs and the minister gave her the signal. Three steps to the podium, deep breath. She found her place in the Bible's tissue-thin pages.
Her voice cracked on the first line; she stopped. Began again, one word at a time, found a rhythm, shut out emotion. The mantle of responsibility soothed her, reminded her who she was. A pillar of the community – teacher, chair of numerous country guilds, churchgoer, new owner of a hundred-year-old ramshackle hotel in Waterview.
The bone-dry Hauraki Plains town had sprung up around the Waterview pub, both named by Kezia's Irish forbears in a fit of whimsy and not – as Christian had once joked – to provoke a powerful thirst in the locals.
Not thinking about him right now.
The words on the page ran out; the last full stop looked like a bullet hole signaling the end of one of the happiest times of her life. Dazed, she looked up to see Christian's wide shoulders and long body, clad in classic Armani, disappear through the arched church doors. And she was glad. Glad he'd made the effort to come, gladder he'd left without making contact. She had enough to cope with today without saying goodbye to someone else she had loved.
And lost.
---

"We are brought into the life of each character, and you should be prepared to get out the hankies. With writing that is fresh and vivid, Mr. Imperfect is a story that readers will enjoy." ~ Patti Fischer, Romance Reviews Today
"Karina Bliss's debut novel Mr. Imperfect is filled with humor as well as a number of somber moments that may bring a tear to the eye… an impressive debut." ~ Marie at Lovesromancesandmore
"This reviewer felt it was a super romance in all ways." ~ Pam at Loveromancesandmore
"This is a warm contemporary New Zealand romance starring a likable lead duo and a matchmaker from the grave. Sub-genre fans will enjoy Mr. Imperfect." ~ Harriet Klausner