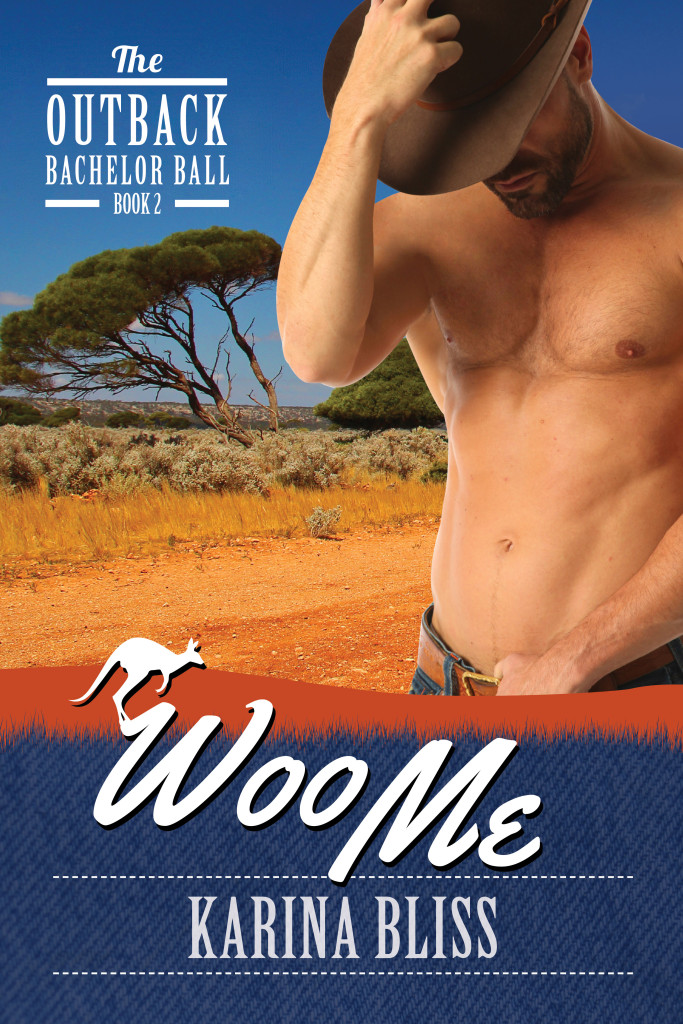 (The Outback Bachelor Ball novella series)
October 2015
e-ISBN 978-0-9941165-3-6
35,000 word novella (approx 100 pages)
Can true love overcome a bad hide day and a series of unfortunate events?
Disillusioned in love, Jen Tremaine is done with men. So when her best friends dare her to wear a cow costume to their reunion at an Outback Bachelor and Spinster Ball, she's all over it. Who would have thought dressing as a heifer would make her irresistible to a bunch of lasso-twirling, drunken cowboys?
Maybe you should have thought this through, says the sexy security guard who keeps finding her at the center of trouble. Even though Jen's always dismissed soul mates as a load of bull, the sizzle between them is making her wonder: What if you met The One while wandering lonely as a cow? Would you find the courage to become a believer?
When ex-Special Forces soldier Logan Turner is roped into helping out with security at the B&S ball, he isn't expecting to find love – but after months in all-male company he sure is hoping for lust. He certainly isn't expecting to fall for a feisty, funny, trouble-making Cowderella. Only problem is, she's leaving Australia tomorrow. Convincing Jen they can still have a future together may wind up being the toughest mission of his life.  *scroll down for excerpt
Get your copy of  Woo Me  now

Kindle  |  Kobo  |  Nook  | Apple
---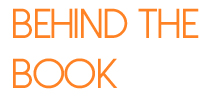 The Outback Bachelor Ball novella series
A cow, a cowgirl and a divorcee walk into a bar…
Three unlucky-in-love girlfriends make a road trip to the Outback Bachelor and Spinster Ball, a highlight of rural Australian life. One's looking to move on, one's thumbing her nose at romance, and one's looking to slip away and hide. None of them are looking for love…
Three women are about to meet their match in a cowboy, a soldier and a country rock star.
One magical night. One less than magical morning after.
Forty-eight hours can change your life.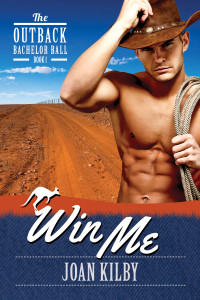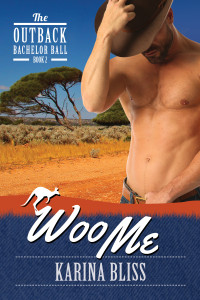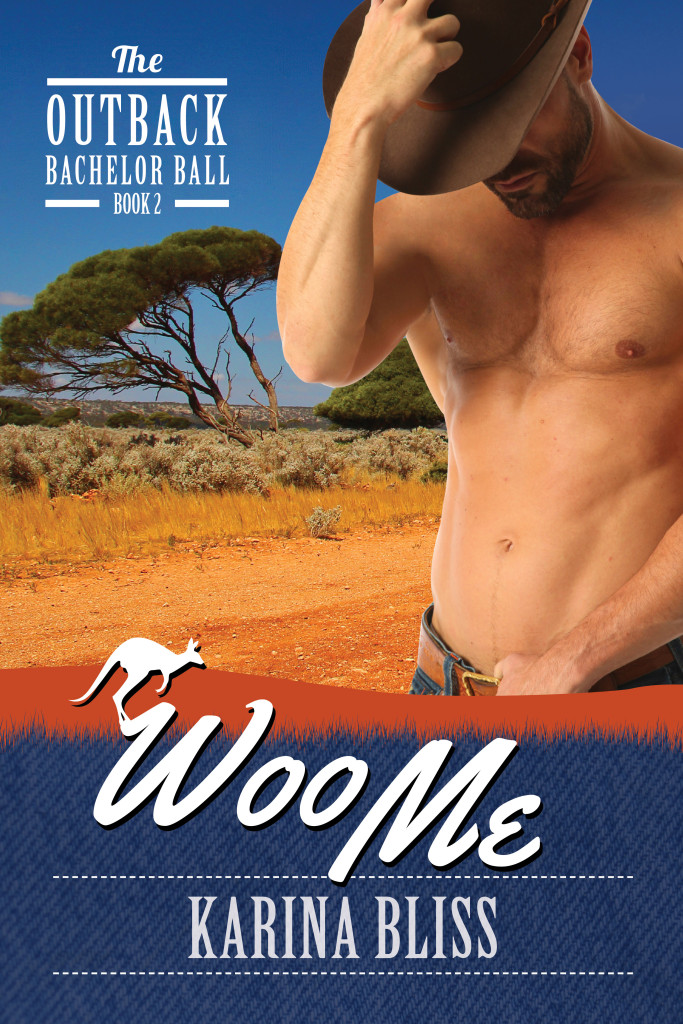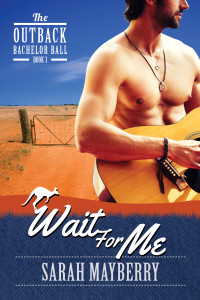 Click on the Win Me and Wait For Me covers to read excerpts and for buy links.
View Joan Kilby's great promo video here.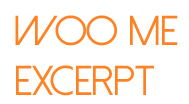 This is the first meet scene. The heroine is dressed in a cow costume.
Jen balanced on the bar stool, tail draped over her knees to discourage tugging and tried to find Clarabelle's mouth with a straw. She was discovering all kinds of drawbacks to this outfit.
The barman leaned forward to help. "Let me."
"Thanks." The straw finally hit her teeth and she sucked up the iced water gratefully. It had been a long hot walk between their tent and the venue. Thirty minutes in and she was already itchy and sweaty.
"You're brave wearing that," he commented. The bar staff were menacingly chic, dressed head to toe in black – jeans, T-shirt, apron and hat – but this one had tilted his Akubra, which gave him an aw-shucks friendliness.
Clumsily, Jen removed the straw with her hoof mitten. "I thought more people would be in costume." At least no one could see how humiliated she was.
"I meant once these cowboys get drunk, you might find yourself a target."
"Oh." She'd smack her forehead if she could get past the padding. "Never accept a dare on an empty stomach and a margarita," she said ruefully. "Come to think of it, I'll have one now. It'll make this easier."
The bartender laughed. "You're kidding right? Your choices are beer, rum and coke, vodka and raspberry, or cask wine – both colors."
"Bundy and coke please. If I'm doing this, I'm doing it properly with Aussie rum." While she waited, Jen swiveled on her stool to check out the dance floor through the black gauzy peepholes. Both Beth and Ellie looked like they were having fun being whirled around by a couple of light-footed cowboys.
Light-handed, too, in Ellie's case. Her handsome dance partner's hand lay a little lower than was strictly platonic.
On the other side of the dance floor Jen caught Rick's glower and gleefully rubbed her hooves together. "I do love it when a plan comes together." Much as she liked Rick, Ellie's childhood crush was overdue for a wake-up call.
"That's an evil laugh." The barman plonked a rum and Coke in front of her. "And kinda sexy. Are you cute under there by any chance?"
"Nope," Jen said cheerfully. "Hideous." She fumbled with the zipper on her udder pocket where she'd stashed her cash and cell phone, and dropped a ten dollar bill on the bar. "Since I have trouble handling coins, keep the change."
"Thanks!"
It took Jen a good minute to re-zip – why the hell didn't the costume have separate gloves instead of hooves stitched to the onesie? At least she was getting more adept manipulating the straw. She was sucking in a mouthful of rum and coke and grimacing at its sweetness when Beth glanced over her youthful dance partner's shoulder to check on Jen. Jen raised her plastic goblet in a toast and Beth grinned.
So what if this damn cow suit itched and was a practical nightmare if she could make Beth smile? Her friends had laughed until they'd cried when Jen sashayed out of the tent in costume and warned, "If Clarabelle's head is hanging outside the tent, you gals will just have to find somewhere else to sleep."
Bottom line? Her heartbreak was nothing to Beth's. Jen's humiliation had been witnessed by only a few dozen colleagues, not the whole world. And, unlike her friend who'd been crazy in love with her country rock star husband, Jen had held something back with Karl.
Her parents' divorce had taught her young that love was a risky business and everything that happened since – her failed relationship with Karl, Beth's cheating ex and Ellie's unrequited love for Rick – had only reinforced that conviction.
And yet…there was always this wistfulness when she saw older couples who'd lasted the distance. She watched one on the dance floor, early sixties maybe, ignoring the upbeat tempo and slow-dancing to their own tune. She did believe in true love…for those brave or lucky enough.
A man brushed past, walking away from her, his purposeful stride at such odds with the meandering party-goers that she was immediately reminded of the Terminator. He wore the formal suit as it should be worn, with an indifferent male grace and it didn't hurt that his shoulders filled the jacket nicely. His haircut was military short and Jen wasn't surprised when the security volunteer watching the dancers lost his bored expression and straightened, almost to attention.
Intrigued to see his face, she waited for the Terminator to turn.
Someone bumped her from behind and her rum and coke splattered into her lap. "Careful!" She turned.
"Shit, sorry. It was an accident." Her young male assailant did a double take. "That's some outfit, mate."
"Don't you know cows are girls?" Grabbing a cocktail napkin from the bar, Jen dabbed at the sticky splotches on her hide.
"Course I know cows are girls," he said, reddening. He was young, maybe eighteen, rangy and long-boned and his too-big suit gave him the look of a scarecrow. "It's just usually the girls dress up for this. You know…to meet guys."
"Not me, I'm not interested," she said, wadding the tissue and dropping it into her now-empty goblet. "You hoping to meet someone?"
Clutching his schooner of beer tighter, he shuffled his feet. "I guess…I'm kinda learning the ropes."
"So you're a B&S virgin?"
His fiery color deepened. "W-what? Oh. Yeah. First time here. My brother bet me I wouldn't ask a girl to dance." Taking a slug of his beer, he glanced over to the gaggle of cute teens edging the dance floor with the awful fascination of a man faced with zombies.
Jen took pity on him. "Ask me, I'm a girl."
"Yeah." He looked her over doubtfully. "I'm not sure you'd count."
"C'mon," she encouraged. "I'll even take my head off." She did and smiled at him.
He blushed again.
"I'm twenty-six," she encouraged, "that means I'm-"
"Old," he said with some relief. "Sorry, I meant that-"
Jen laughed. "What's your name?"
"Darryl."
"Come on, Darryl, let's at least get you closer to girls your own age."
Removing the schooner from his reluctant hands, she replaced Clarabelle's head – some clown would steal her if she left her here – and encouraged her shy swain to the dance floor, glancing around for her friends.
No sign of Beth, but Ellie and Rick were having an intense conversation in the far corner of the pavilion. Maybe the stubborn cowboy was finally coming to his senses.
Once Darryl's embarrassment subsided he proved to be a good dancer and Jen had fun mirroring his moves. His expression brightened as he recognized her skill and for a couple of songs they boogied with the best of them. The giggling teen girls on the sidelines noticed Clarabelle and pointed and Darryl got a little carried away under the attention.
Grabbing her hand, he spun Jen into a twirl that sent her tail flying. The floor was slippery under hoof and she stumbled into another couple. Apologizing, she returned to her partner. "Steady, Darryl. As crazy as this sounds, I don't want to draw attention to myself."
"Ha," he said. "You're funny."
The song ended, giving Jen the chance to catch her breath. Dancing inside Clarabelle was like dancing wrapped in a duvet. "I'm not going to last much longer," she warned Darryl. "Too hot, too thirsty."
His face fell.
"How about we dance over to the girls, and I'll ask one of them to swap with me?" she suggested, as the next song started. "We'll keep it low key," she promised when his Adam's apple bobbed in a nervous swallow. "I'll tell them you need a real moover."
"That's a brilliant idea." Darryl swept Jen into a two-step and whirled a couple of tight circles toward the bystanders. Jen lost all sense of direction, and when he released her she careened into the girls, who shrieked theatrically as they all fell down.
So much for not drawing attention to herself.
She was on her knees, about to push to her feet when a firm hand grabbed the fabric between her shoulder blades and hauled her upright. "There are better ways to sweep a lady off her feet, mate."
The Terminator frowned at her. His eyes were Atlantic blue, in keeping with the implicit power of his warrior body and the vise-like grip on her clothing. For the first time, she noticed his security arm band. Uh-oh. "How about we step outside for some fresh air, and you can tell me how much you've had to drink."
His face was strong, his jaw and cheekbones as uncompromising as the rest of him. Jen had a nagging sense she should recognize him. "I've only had two sips of a rum and Coke," she insisted.  And the effects of this afternoon's wine had long since been sweated away. Jen checked her dance partner who was ignoring her in favor of picking up – literally – some fallen women. Go Darryl.
The tight grip on her cow suit released abruptly. "You're female."
Exasperation replaced embarrassment. "Hel-lo," Jen shook her udders at him, "I'm a cow."
His eyes crinkled nicely when he smiled. "That explains it."
"Explains what?"
Placing a palm lightly on her back, he steered her clear of the dancers. "I saw you arrive and it bothered me that someone in that outfit could do so well with women."
The penny dropped. He was the same dark-haired hunk who'd frowned at her as she'd waltzed past between Ellie and Beth. They'd all noticed him – heck, even Jen had been tempted to swish her tail. Except he hadn't been looking at her. He'd been too busy checking out her girlfriends with the appreciative glint of a sex-starved male.
"I didn't recognize you with your mouth closed," she said.
He grinned, not denying it. "I've been in the desert for months."
"Next you'll be telling me about the horse with no name."
He chuckled. "Mine's Logan. And you are…?"
Oh, no, anonymity was all that protected the last shred of her dignity. She straightened Clarabelle's head. "If the horse won't tell you his name," she said reasonably, "why would you expect a cow to?"
His laugh was husky, as attractive as the rest of him. "Drink lots of water or you'll suffer heat exhaustion."
Come to think of it, she was feeling a little breathless. "Yes, sir, I'll go do that right now."
"Hey, mystery cow," Logan called after her. He held out her ear tag. "You lost this in the fall."
Bravado came easy when you couldn't make more of a fool of yourself. "Keep it as a souvenir, cutie."
His laugh followed her to the bar.
No way was Jen interested in men right now…and yet. She glanced over her shoulder.
Logan was still grinning after her.

"Sometimes you just have to let go of all your ideas of how love should be and just believe in the magic and every once in a while a book or a set of characters will come along and let you feel that magic and think sure that could happen. This is one of my books. It was sweet and funny and full of feels. Loved it!" ~ Tangled Up In Books
"This novella is only some 100 pages long, but it made me swoon, laugh and ache." ~  Way Too Hot Books
"Funny, feisty and fast, Woo Me is a splendid contemporary romance in a compact novella length plot. This insta-romance will have you laughing out loud and cheering them on." ~ Tome Tender
"Highly recommended, 5 "read with a smile on my face" stars !" ~ The e-reader Junkie